Walking Course
Zoo Tour Course (requires admission fee)
This is a course for families to enjoy watching together the popular polar bears, or birds, hippos, lions, and koalas. You may use the tickets to Tennoji Zoo for re-entry until 4 o'clock p.m. the same day you purchase them.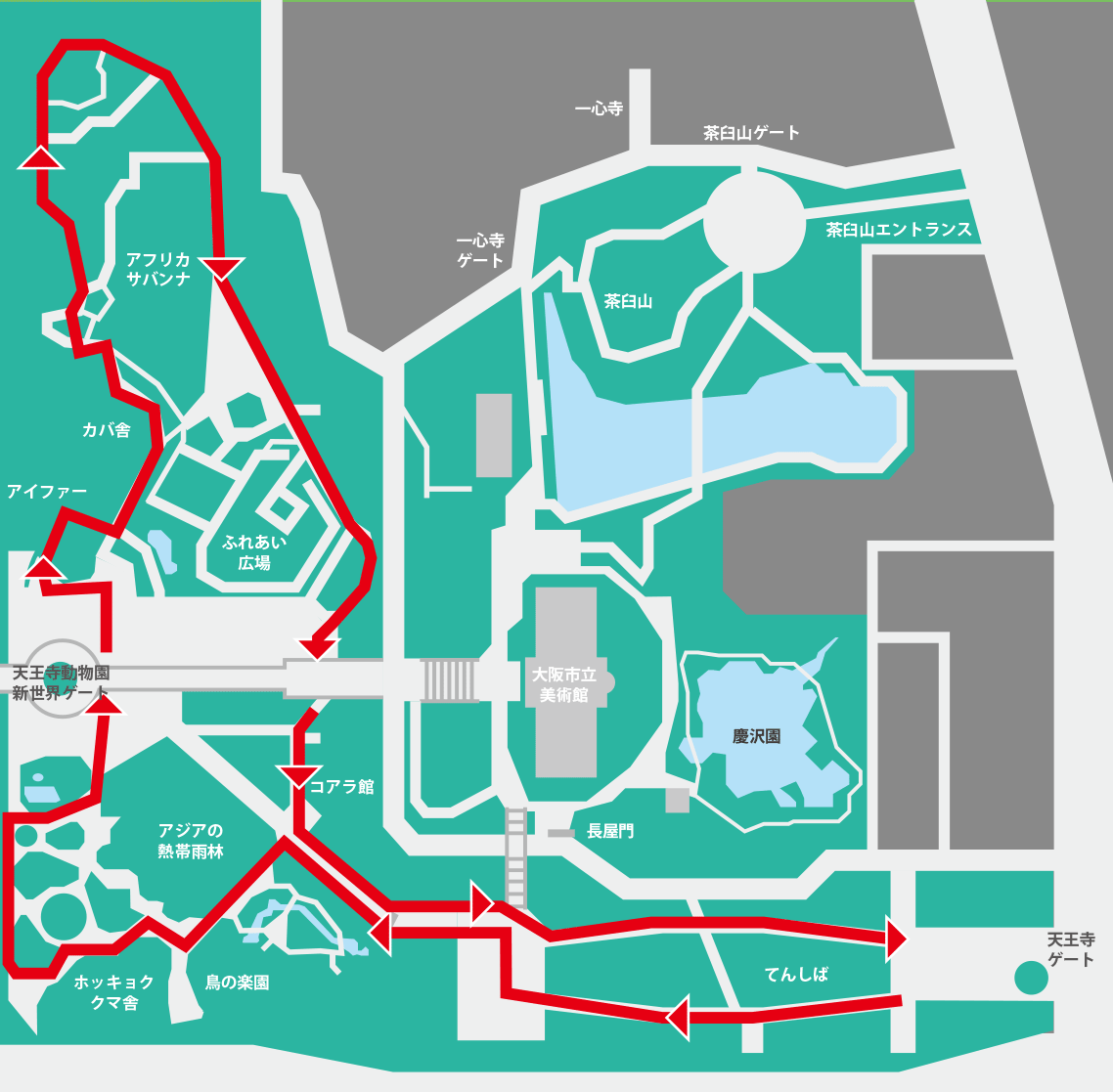 *The admission fee to Tennoji Zoo is ¥500 for adults, and ¥350 for elementary and junior high school students.
*Show the Enjoy Eco Card pass and take advantage of attractive services such as admission discounts. For more information, please go to the Ticket Office.
Zoo Tour Course (requires admission fee)